Many parents turn to YouTube Kids, an app created by YouTube to offer a "safer online experience for kids" with more parental control offerings.
A YouTube Kids account is separate from any YouTube account, so those settings will have to be changed manually as well, Humphrey said.
Log into YouTube Kids with the lock icon at the bottom of the screen.
Set or enter your passcode and then head back to the settings icon.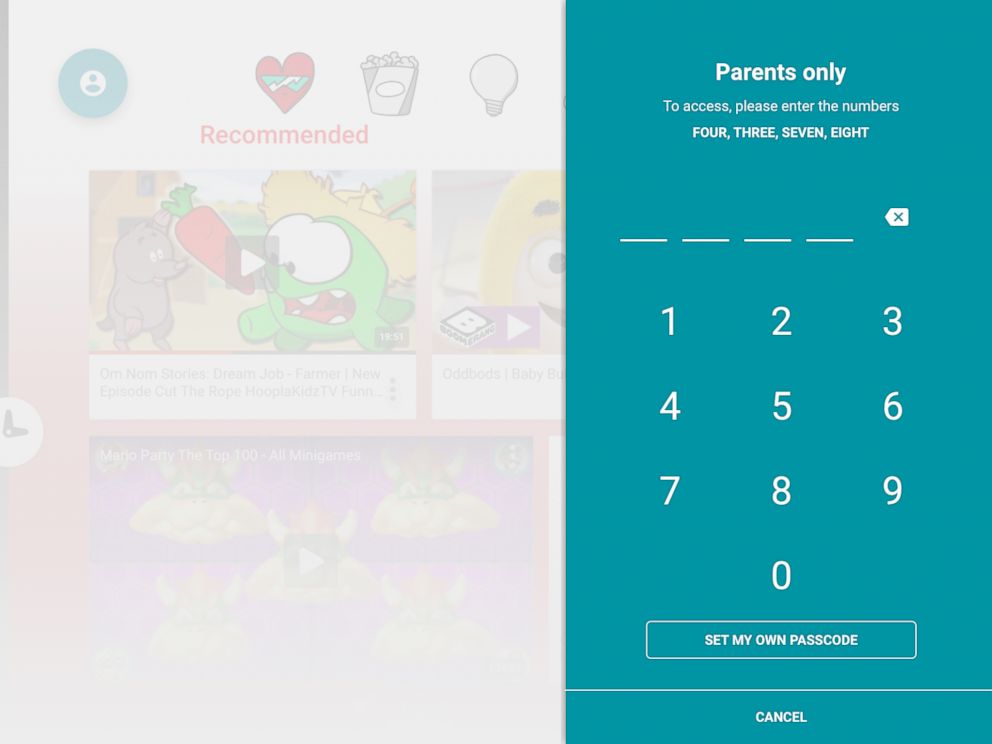 Turn off Search. You can prevent your kids from being able to search for videos all over the network. (This is something that you can implement when you first register an account.)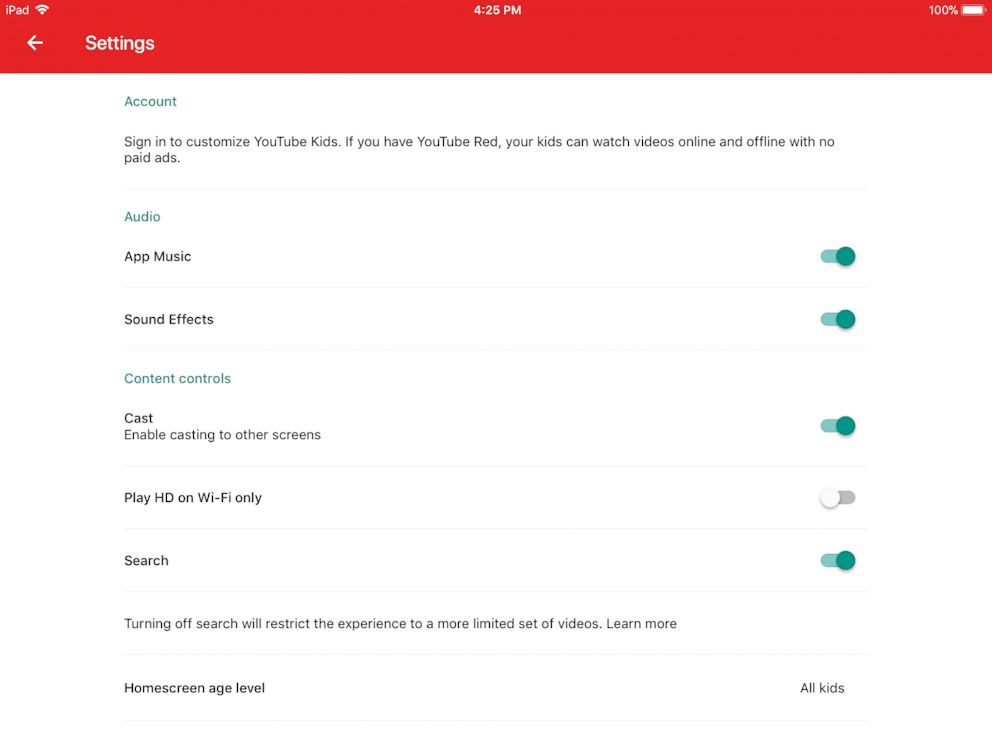 Step-by-step instructions for parental control on iPhone and Android phones may vary slightly.
Parental Restriction for Overall iPhone Settings
Parents can also set restrictions about their kids' viewing on their kid's phone, Humphrey outlined.
On an iPhone, go to settings and select General. Then about halfway down the screen, there's a setting for Restrictions.
Turn it on and set a passcode. Then, you can scroll through the restrictions.
Parents can control quite a bit of what a child can do on his or her phone.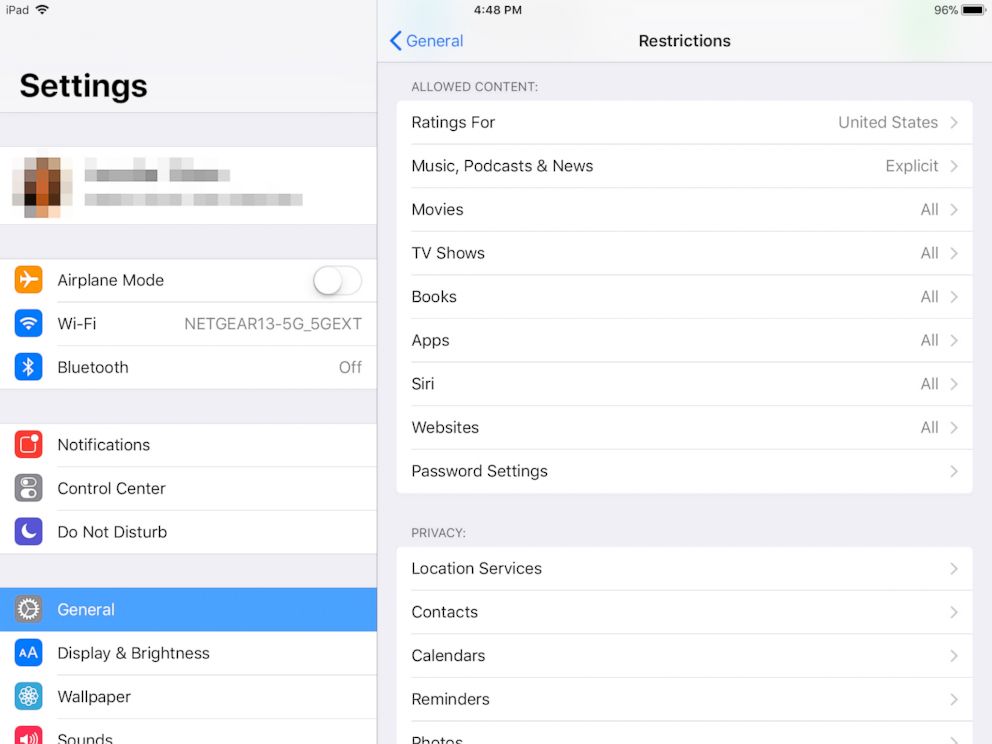 There's a chunk there that says "allowed content." You can make sure that your kids can only download things that are age-appropriate by their ratings, and also limit what websites or apps your child has access to.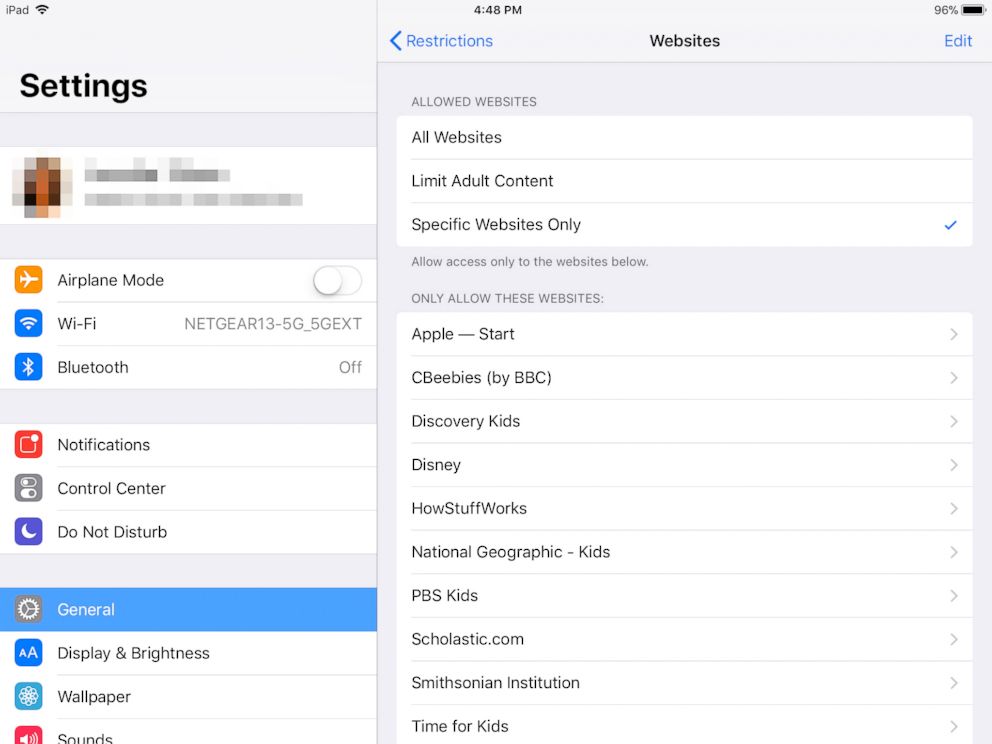 Net Nanny for Universal Settings
For parents wanting more universal settings across different apps and devices, Net Nanny is one of the most comprehensive offerings out there, Humphrey said.
It's a paid service, but it monitors a child's internet behavior in real time. You can add filters and have content categories blocked. You can also set it to let you know if your child is attempting to access a specific type of content and block it on the spot.
Norton Family Premier also offers a family package. If you have an anti-virus setup on your computer and use an Android phone, this program allows you to manage multiple features over multiple devices. It has web filtering and monitors web app downloads. There are location tracking features as well. You can set up age appropriate profiles across multiple devices.